Washington and Oregon Residence:
Please Contact Iversons Design to see if your Vessel is within our service area.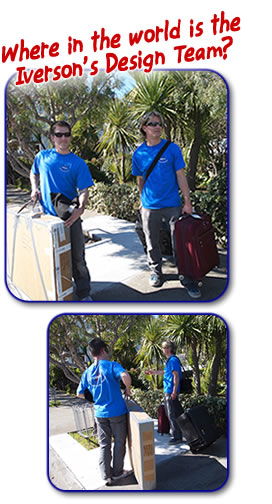 You might be asking yourself, "Why would you have someone construct a dodger for your sailboat who is not located in your area? Why not hire your local general canvas shop? If you have never seen an Iverson's brand dodger in person then that's the only reason you would be asking yourself that question. Iverson's is not a general canvas shop that will make anything canvas. We focus and specialize specifically on our product, the Iverson's dodger design. We have developed a proven dodger design and method of construction that has put our product on the top.
Sounds crazy to contract with someone to build you a dodger who is not in your area? Our clients don't think so. Our reputation is reliable, efficient, timely, and honest in how we conduct business. See our "Customer Feedback" page or see our "Testimonial Videos" or give a call to any sailboat dealership or brokerage in the Pacific Northwest and ask, If they would recommend Iverson's to construct a dodger. Give us a call or send us an email to learn more on how you can get the Iverson's brand dodger.