Thank you for your interest in our quality brand Iverson's dodgers. If you have any questions or comments, please feel free to contact us by phone or email. We provide service to the following West Coast locations: (if you do not see your area listed please check with us about possible service in your area):
Olympia Washington
Port Ludlow Washington
Port Townsend Washington
Seattle Washington
Tacoma Washington
Vashon Island Washington
Bainbridge Island Washington
Bremerton Washington
Everett Washington
Shelton Washington
Port Orchard Washington
Poulsbo Washington
Anacortes Washington
Portland Oregon

Blaine Washington
Edmonds Washington
Gig Harbor Washington
Alameda California
San Francisco California
Los Angeles California
Oakland California
Sausalito California
San Diego California
Tiburon California
Newport Beach, California
Long Beach, California
Dana Point, California
All of our dodgers and other canvas products are custom fit and installed. Unless we have direct access to a sailboat we can not construct an Iverson's brand canvas dodger for it. This is the only way we can maintain our high quality standards and 100% customer satisfaction.
The Iverson's brand canvas dodger is a proprietary dodger design with a unique set of features and a distinguished appearance. All of our dodgers are custom fit to your sailboat per your dimensional requests such as height and depth. Please note that Iverson's Design is not a general canvas shop and does not build any other type of dodger and will not reproduce the design of your current dodger or any other type of dodger that isn't an Iverson's brand design. While, we can construct the Iverson's brand dodger to the same dimensions as your current dodger, the overall design may differ both structurally and aesthetically. The goal of our design team is to integrate the Iverson's brand dodger onto your sailboat in the most structural and beneficial way to positively enhance your sailing experience and compliment the appearance of your sailboat.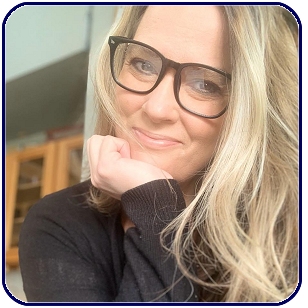 For more information about ordering a canvas dodger or other canvas product, please view our page of Frequently Asked Questions.
Hours of Operation:
Monday - Thursday, 9:00am - 5:00pm

It is not uncommon when calling that you will recieve our answering service. It may be necessary for you to leave a message if you would like a representative to get back to you.
When leaving a message from a cell phone it is not uncommon for bad cell reception to occur which limits our ability to accurately record a return phone number for you. If you do not hear back from us within one business day this may be why. For this reason we kindly ask to please call us back.
Please be aware that if you call and leave a message on a Friday our offices are closed. We will return your call on the following Monday. Also, if you call towards the end of the day on Thursday you might not hear back from us until the following Monday.
Phone:
206-849-2274
Email:
info@iversonsdesign.com
Northwest sailboat owners... Northwest sailboat owners... Our "peak" season in the NW is generally between February - July. During peak season our schedule can be extremely busy and it's not uncommon for us to be anywhere between 2-6 months out. Plan ahead... Please try and avoid scheduling your project to be completed during the same month you are planning an extended trip on your boat. Inclement weather can have a negative impact on our schedule and may delay the completion of your project, so planning your project well in advance of when you need it is a really, really, good idea.