[Go Back]
Thursday, July 21, 2011
posted by Jess & Sandy Orlando's Summer Place
[Click Here To View The Original Article]
I always liked the look and quality of Iverson Design dodgers and now we've finally sprung for one. To look at them, you'd think they're the most expensive ones around but the reality is that they're priced similar to other shops and less expensive than some. Best of all, THEY SHOW UP and they get the job done quickly. Our project included the dodger, sailcover, and several other items.

We chose the darkest blue Sunbrella. The lighter color on the previous dodger had its advantages and looked ok but showed dirt badly. The windows on the new dodger are of Makrolon, a semi-rigid plastic that refuses to wrinkle making the windows seem like glass. We also ordered window covers to protect them from the caustic bird crap that flies around the marina.

The project had two steps. At the boat on the first day, after discussion about the design, the frame is fabricated using equipment on the Iverson truck. The new frame is installed and patterns are made using a special plastic sheet material. With the patterns in place on the frame, you can see exactly what the dodger will look like before any Sunbrella is put to the knife and needle. Eight days later was install day and the project completed. They're by far the most efficient canvas shop I've ever dealt with.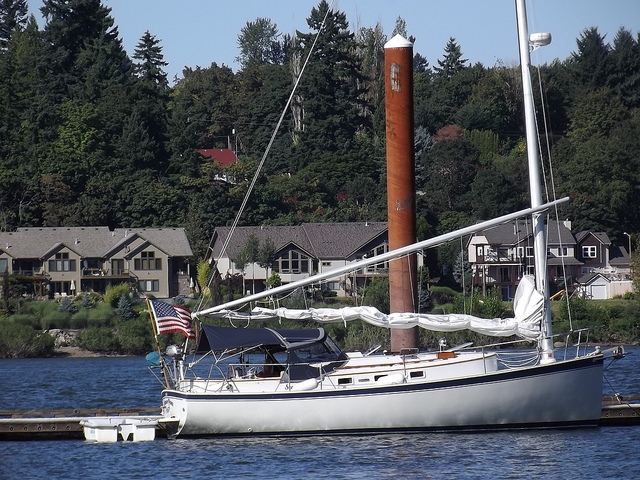 New Dodger: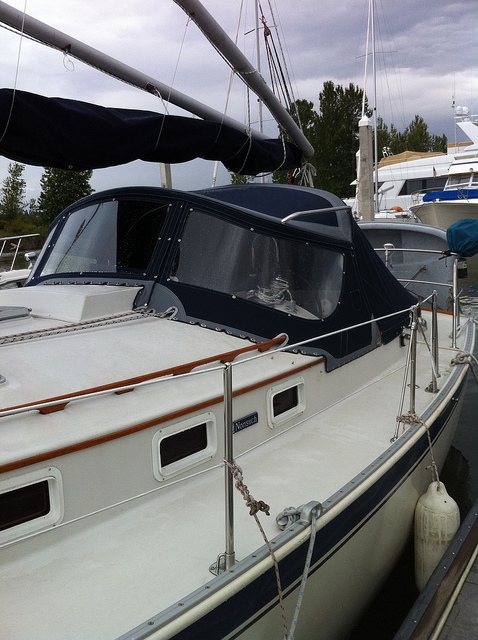 Old Dodger: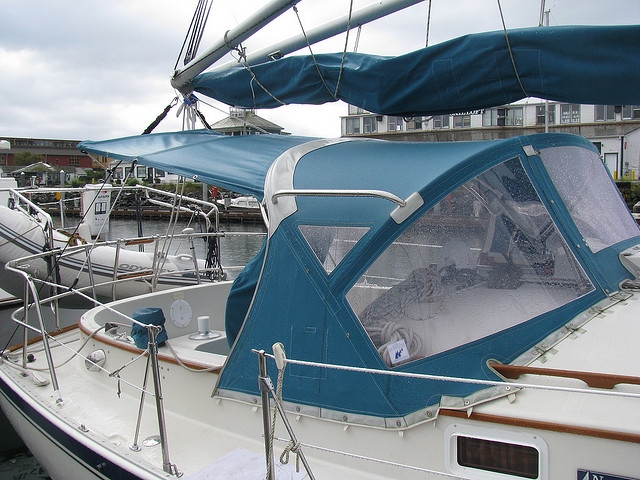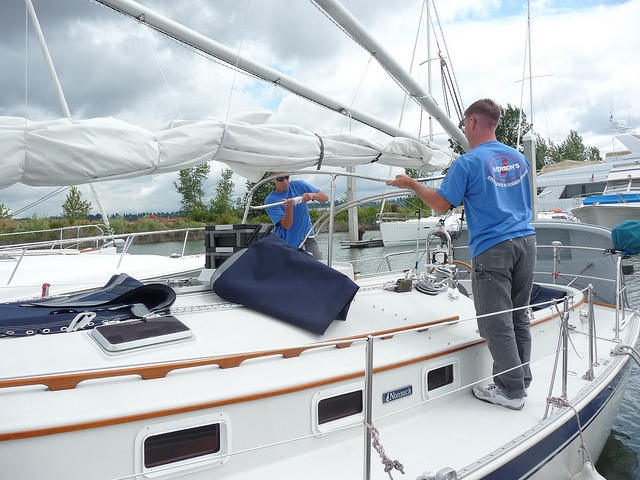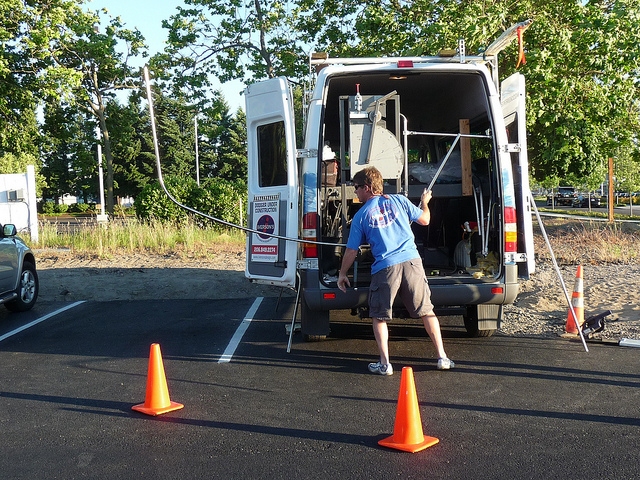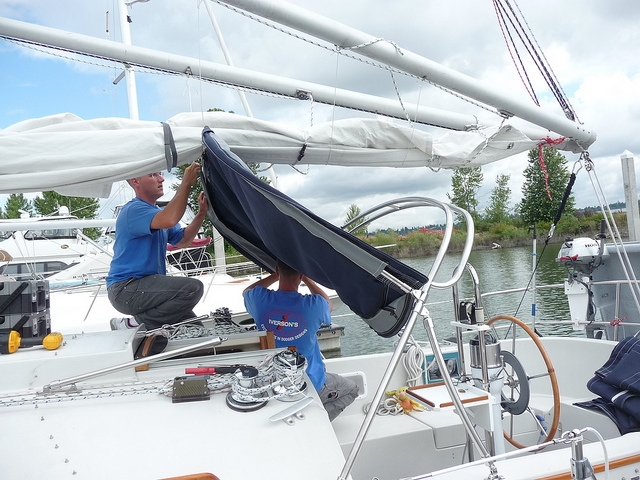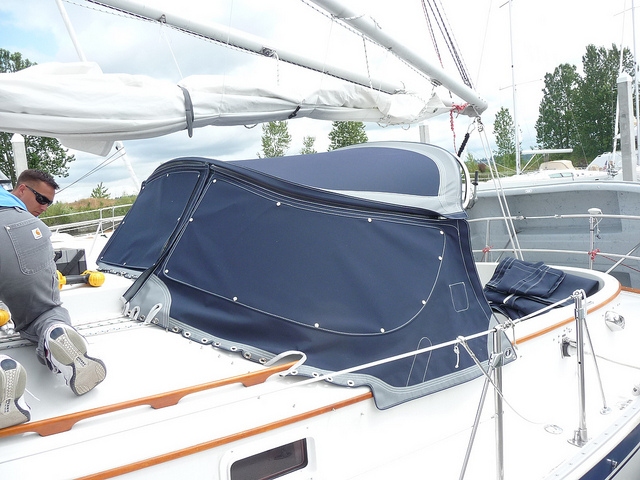 Demolition: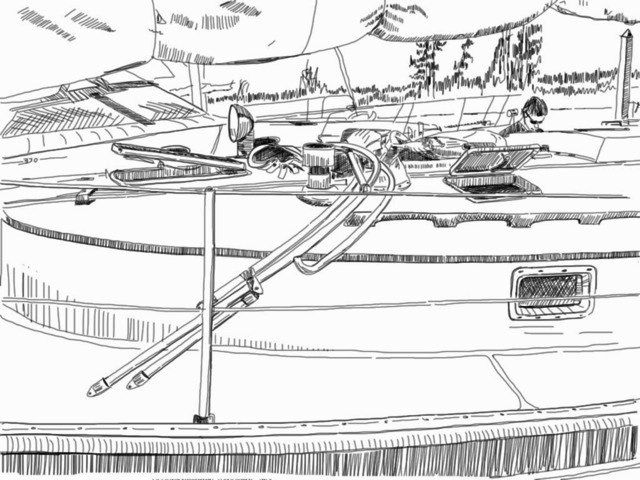 Bending The Frame: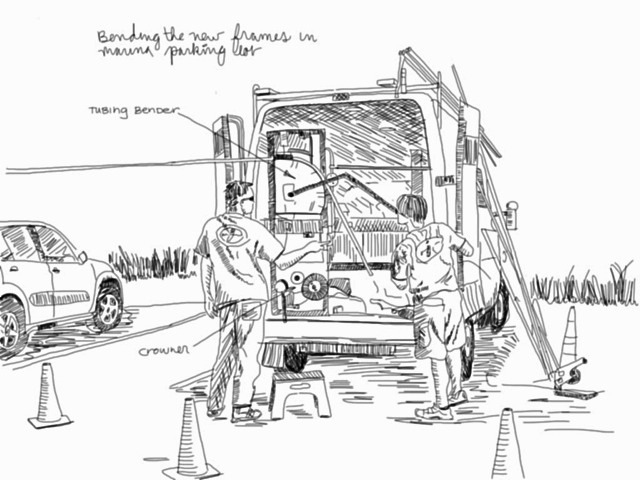 Installing The Frame: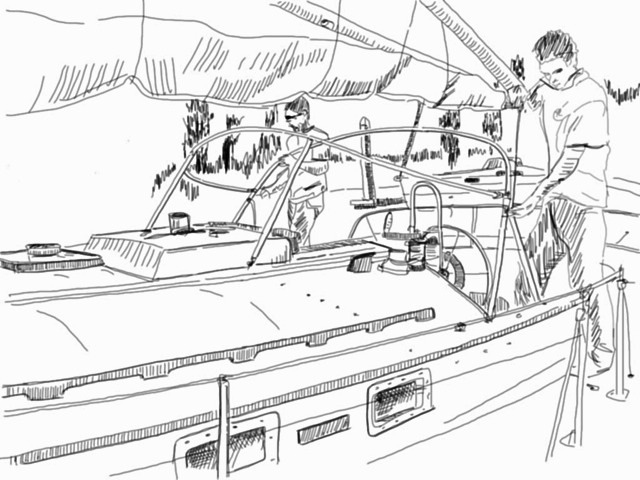 Fitting The New Dodger: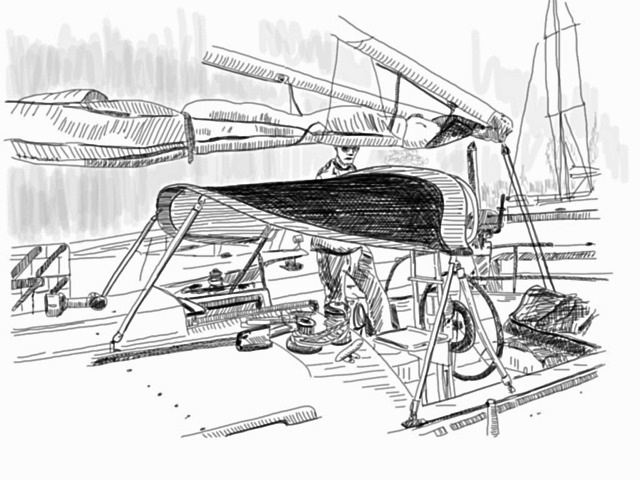 Finished Dodger: